Introduction to the work
Already very early I felt the urge to be creative. During a visit to the special retrospective exhibition of the work of Kees van Dongen at the Boymans van Beuningen Museum in Rotterdam I noticed that the visual arts provided good means to express that creativity.

Since that time I got especially interested in the 'secrets' of abstract art. The more I got to know about it, especially when I began drawing and painting by myself, the clearer it became to me that it did not have much to do with secrets, but rather with dealing with the visual means in the art which exists on its own. The abstract art provided me with the 'instruments' with which I could 'build'. Gradually I found my own style.
I am very much interested in images which I perceive and observe in the real world in various forms and shapes and which are therefore timeless in a way. I mean the forms like the circle, the square, the parabola, etc. My art expresses the origin of the meaning of these images because they are inextricably bound up with what they represent.
The inspiration to create abstract work can originate from virtually anything. Most often I start with what I am busy with at a certain moment. The images which come up at that moment serve as a starting point. When I start working, the lines arise from the previous lines. The image (the source of inspiration) which I started with floats during the creative process somewhere in my subconscious. By trying to release this original image, I try to put most emphasis on creating as strong an image as possible (as an image in itself). My background as a sculptor plays an important role in this case. Only later, when I come to the conclusion that the work has achieved its definite form, I can say more about the meaning of the final image in relation to the image of the source of inspiration. By keeping the distance towards the source I create for myself a maximum possibility to allow new forms. The final image shows me as a creator new points of view on the source, which inspire me to create new work. Therefore I often work on a series of images.
In general I prefer quick media which allow me to concentrate on exploring my themes. Drawing is therefore my favourite medium. My artistic work is strongly directed at presenting my ideas. These ideas are also abstract and they concern the form, the line and space as autonomous visual elements. The main issue is how they relate to each other. The material is the means to express these ideas and this relationship.
Rob den Boer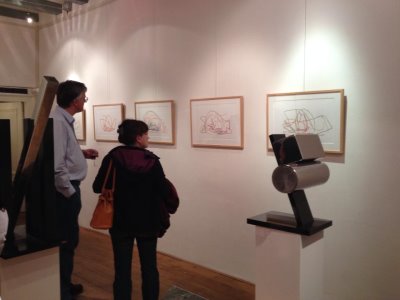 Exhibition of my pastel drawings in
the Arti-Gallery in Amsterdam, 2013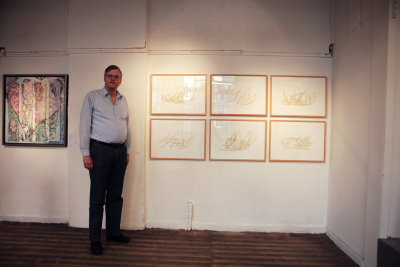 Exhibition in Amsterdam, 2012
(Photo: Titus Brein)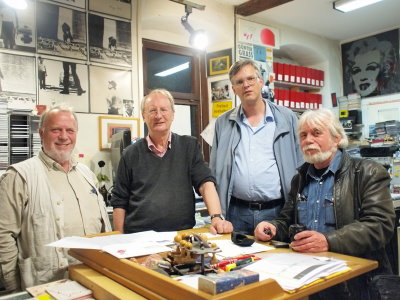 Visit to Heidelberg with Werner Schaub, Klaus Staeck,
myself and Hans-Joachim Schröter, 2011
(Photo: Hans-Joachim Schröter)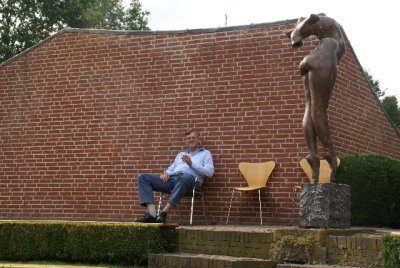 Visit at Museum De Buitenplaats, Eelde, 2011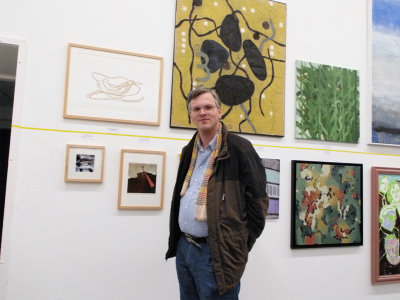 Annual Art Salon in Arti & Amicitiae in Amsterdam, 2009
(Photo: Hans-Joachim Schröter)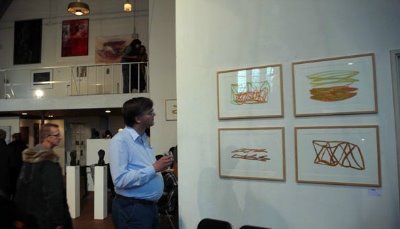 My pastels in a former church in Ouderkerk a/d Amstel, 2008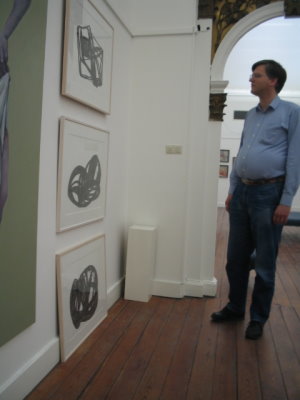 My lithos in Genootschap Kunstliefde, Utrecht, 2004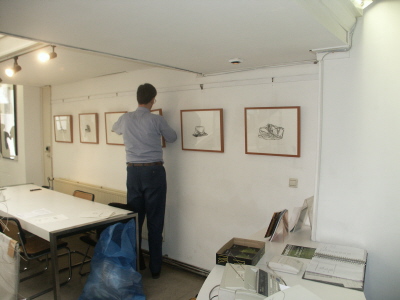 Hanging my etchings in Genootschap Kunstliefde, Utrecht, 2003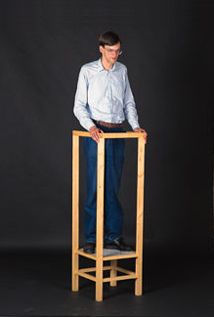 My graduation sculpture at
the Utrecht School of Arts, 1997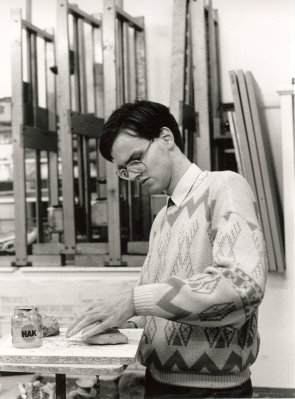 Working on a clay sculpture on a course
in Artibus in Utrecht (NL), 1992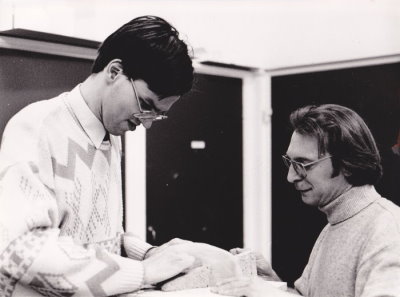 With Willem G. Wevers, one of my teachers at Artibus, 1992